Making your Heart Your Bethlehem with Mary Schwarz
Saturday, December 10th | 8:15am to 11am | St. Julian Eymard
We will begin with morning Mass* and continue with our morning of reflection, including Adoration:
8:15 Mass*
8:45 Break/Refreshments (Shea Hall)
9:00 Opening Reflection on Advent and God's invitation to Hospitality (Shea Hall)
9:35 Adoration in Worship Space (a handout with questions/material for reflection will be provided)
10:10 Second Reflection on Scripture about Our Lady (worship space, continue with adoration of the Blessed Sacrament)
10:45 Pray the Litany of Trust & Benediction
10:55 A decade of the rosary and prayer
11:00 Close
We can't wait to see you there!
---
About Mary Schwarz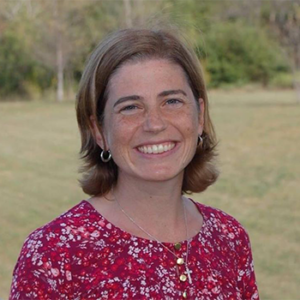 Mary Schwarz, originally from Rhode Island, has been a Consecrated Woman ofRegnum Christi since 2000, and currently serves as director of her community in Dallas, TX. She holds a BA in English from Grove City College (PA), and a MA in philosophy from Franciscan University. In 2020, she completed her doctorate in philosophy from the University of Dallas, and wrote her dissertation on Hospitality as a universal human virtue which expresses our deepest identity as persons made in God's Trinitarian image and therefore made for relationship and love. Her ministry over the years has primarily focused on spiritual direction and accompaniment of others in their paths towards holiness. She lives in Libertyville, IL with her community and helps part-time with RCIA and baptismal preparation at St Clement Church in Lincoln Park.
---
Questions? If you would like to discover more, please contact the Parish Office (847) 979-0901 or info@olbsegv.org.
---
*Morning Mass will be moved to St. Julian